Archive for war on drugs
"Simply arresting and warehousing people has not worked to abate the flow of drugs, and it has caused far worse collateral damage."
— Jay Hall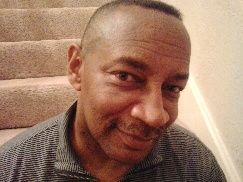 Introducing Christians for Liberty Conference speaker Jay Hall from Law Enforcement Against Prohibition, who will present about Christians and the War on Drugs. LEAP is an international organization of current and former members of law enforcement who support eliminating the drug war.
Jay Hall has served as a law enforcement practitioner in several capacities. As a police officer in the Houston Police Department for 24 years, he focused on arrests; as a juvenile probation officer in Indiana, he focused on prevention; and as an adult parole officer, he focused on rehabilitation. But over time, he realized that as criminal justice approaches, none of these were a long-term solution to drug abuse and problems caused by the illicit drug market.
"Our drug problem is self-perpetuating; the short-term law enforcement solutions to these health issues are not working," Jay says. "My job as a juvenile probation officer in Gary, Indiana was challenging because I saw that most of the juveniles I worked with looked up to drug dealers as role models. As a parole officer, I supervised about 100 ex-convicts, and those with a history of drug offenses were always the first to return. Those in our profession can see that the high recidivism rate is a barometer showing that our system does not work to rehabilitate people brought into the criminal justice system for drug crimes."
Jay, who tragically lost his brother to violence caused by the illicit drug market, has always believed in making a difference by communicating with young at-risk people. "We can teach them about character and encourage them to do better," he explains. "But simply arresting and warehousing people has not worked to abate the flow of drugs, and it has caused far worse collateral damage. Further, the government no longer has money to keep throwing at the incarceration solution."
As for a new approach, rehabilitation is key for Jay. "As a spiritual person, I would say that God has a greater calling for your life than being addicted to drugs. From a practical standpoint, people struggling with drug addiction need counseling and treatment for their illness. Rehabilitation involves teaching people how to fish rather than giving them a fish."
Jay holds an associated degree in law enforcement, a bachelor's degree in sociology, and master's degrees in public administration and management. He is currently working on a doctorate degree in organization behavior, management and leadership. In his rare spare time outside of academic work and LEAP, he enjoys chess and exercise.
Find out more about LEAP, and sign up for the Christians for Liberty Conference today!