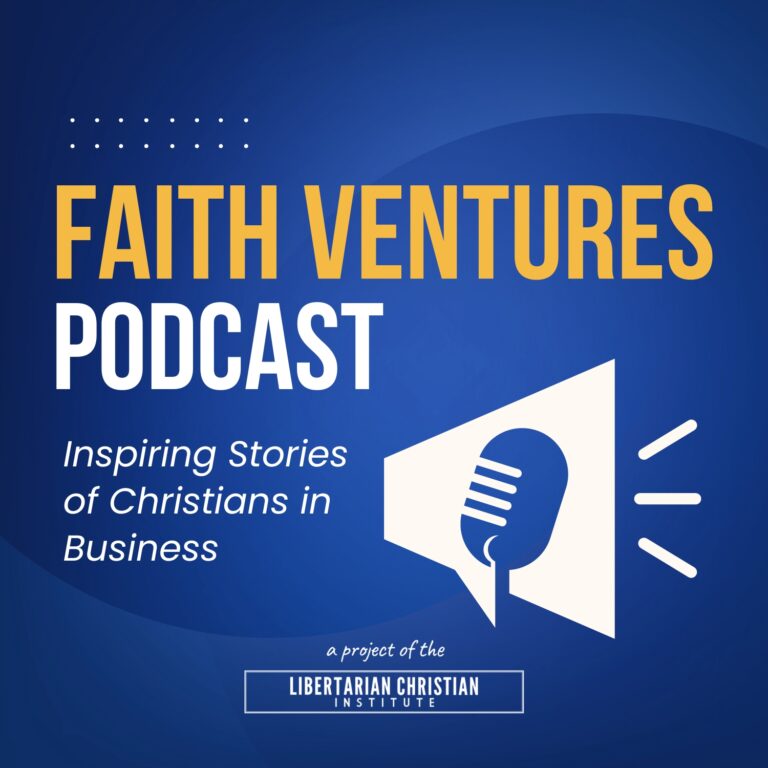 Faith Ventures is about telling stories of Christians doing business for the glory of God. The virtue of market-driven work that serves other people is part of God's design, and thus we should care about the principles of individual liberty that make that possible.
This podcast inspires listeners to realize how their faith in Jesus affects everything around us, including our work in the marketplace. 
Browse more Christians for Liberty Network Shows
The Christians for Liberty Network is a project of the Libertarian Christian Institute consisting of shows and hosts offering various perspectives on the intersection of Christianity and libertarianism. Views expressed by hosts and guests do not necessarily reflect the view of the organization, its staff, board members, donors, or any other affiliates (including other hosts or guests on the network). Guest appearances or interviews of any incumbents, officials, or candidates for any political, party, or government office should not be construed as endorsements. The Libertarian Christian Institute is a 501(c)(3) non-profit organization and does not endorse any political party or candidate for any political, government, or party office. For information about the Libertarian Christian Institute's core values, please visit this page.