Regular LCC readers know Doug Stuart well, and I know all attendees will be thrilled to meet him in person at this year's Christians for Liberty Conference.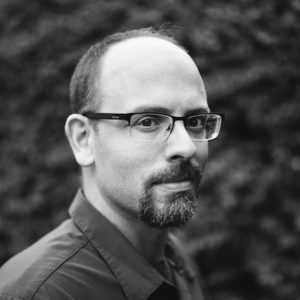 Doug Stuart holds a Master of Divinity degree from Biblical Seminary and is a regular contributor to LibertarianChristians.com. As a natural contrarian with an incredulity toward those in authority, his writing and speaking focuses on challenging the status quo. Doug became a full-fledged libertarian while studying the theology of the social justice movement. While embracing much of the movement's ideals and aims, he was very unsettled by the political solutions being proposed by its advocates. Economics, he realized, was a critical component to understanding society and informs the Christian's approach to changing the world.
While many people defend libertarianism from the perspective of their own rights, Doug believes that Christians can defend liberty as a necessary aspect of loving others and defending the rights of the oppressed. Doug says, "I'm passionate about liberty because of the benefits it brings to others. As an advocate for social justice in the world, libertarianism provides a framework within which we can avoid violating the rights of one person while fighting for the rights of another. My passion is to help convince those interested in social justice to embrace liberty and to see the benefits to society that come by embracing and promoting freedom to all." He believes that, without liberty, our world would be neither social nor just.
Doug's favorite Christian personalities are N.T. Wright, Greg Boyd, Brian Zahnd, Tim Keller, and Brian McLaren. His libertarian influences include Jeffrey Tucker, Thomas E. Woods, Jr., Steve Horwitz, and Ron Paul. He currently lives with his wife and three children in Lancaster, Pennsylvania, where he enjoys home brewing, coffee roasting, reading, and aviation. He is a life group leader and deacon at an evangelical church, where he has also taught classes on film and culture, evangelism, faith and economics, and non-violence.