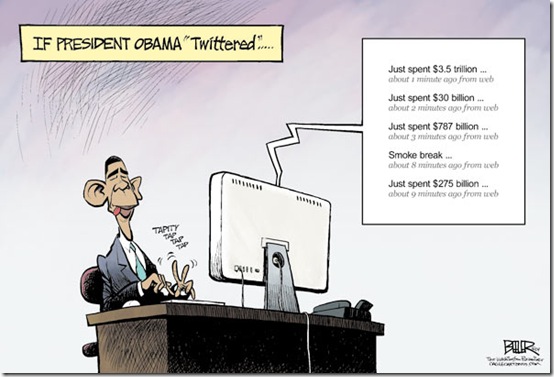 For the uninitiated…
Twitter is a nifty "micro-blogging" service where you are limited to no more than 140 characters to say anything. It is kind of like a mix of instant messaging, blogging, and Facebook status updates, but without the fees, the need to write a whole lot, and the clutter of Facebook. Twitter also has a unique way of allowing conversations between other "tweets" (people who use twitter) through "@replies" and "direct messages."
If you've never tried it, you might consider checking it out because it is pretty fun. I've been able to meet a number of LCC readers through twitter – in fact I even met one of them at the Austrian Scholars Conference two weeks ago! What a surprise that was!
By the way, Mr. Obama really does use Twitter, he just doesn't update much. It's more interesting to check out people like Levar Burton and Brent Spiner (Geordi LaForge and Data on Star Trek).
You can "follow" me on Twitter via @normanhorn. See in the tweetosphere!
Hat tip to Young Americans For Liberty for the comic.