Recapping the interesting and significant news and articles of the past week.
This past week, I was in London for a conference on membrane science and technology giving a presentation on my past Ph.D. research. And as a bonus, I got to meet up with long-time LCC reader and friend Christopher Bevis and his wife Carol for the first time EVER! Here is a picture of us after a pint of beer and a gallon of conversation: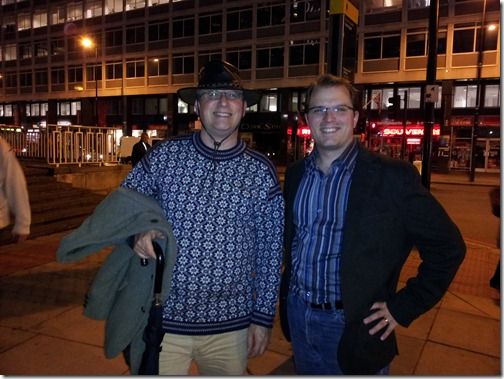 Many long-time readers will remember Chris Bevis's great guest article Caesar and God in Context from early 2009. I keep telling him he needs to write more…
See, this is what happens when I come to YOUR town! At any rate, since I was traveling most of the week I do not have much else to share with you. But I have plenty of cool photos! Here is another one, just for kicks: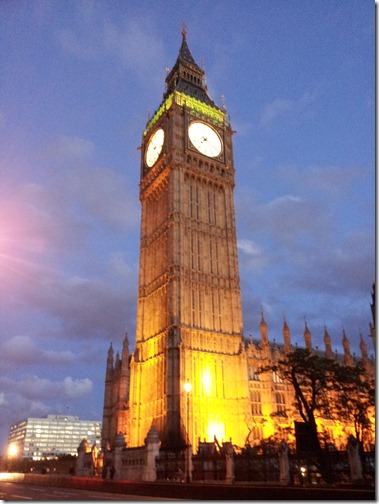 Doug Stuart wanted me to alert you to some recent articles at Bleeding Heart Libertarians that discuss "fairness" in free markets. Of course, this reminded me of Laurence Vance's excellent article The Myth of the Just Price. All of these articles are important to understanding the morality of markets overall – an immensely significant topic for any libertarian.
And here is your moment of Zen, this week care of www.ALittleWhiteNoise.com.
Have you been to LCC recently? If not, here are a few posts you may have missed:
Have something you want to share? Please let us know in the comments. I read every comment and respond to most of them. Thanks for your support!