Friends, in the past I have been critical of the Libertarian Party at the national level for trading principle for political expediency. I thought they did a poor job capitalizing on what could have been the best Presidential campaign in the LP's history, and instead they managed to alienate many potential long-term supporters.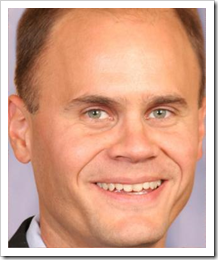 However, many of the LP State parties have done a marvelous job in curtailing the spread and pushing back against corrupt government. Texas has been a great place to be libertarian in the past few years. While many State chapters (and especially LP National) have lost members, LP Texas has made a huge difference. One of the prime reasons for this was Wes Benedict, our former Executive Director. He has done a marvelous job at raising funds, building strong candidates, increasing membership, community outreach, improving ballot access, and flat out making LP Texas the best State party in the nation, period. I have been extremely fortunate to work with him (not to mention the other amazing people in the state party: Patrick Dixon, Art DiBianca, Robert Butler, and many more) through our campus libertarian group, Libertarian Longhorns. I am proud to name him as a friend.
LP National, I think, made their best hiring move ever by bringing Wes on board as the new National Executive Director. I believe that Wes will bring some much-needed hard-core principled libertarianism back to National. They are in need of people who know how to get things done and how to do it by staying true to what we value as libertarians.
When LP National Chair Bill Redpath solicited comments about who to select for the executive director position, I knew that Wes was in the running. I told him that he would be insane not to snatch up Wes while he still could. I'd like to think that I said something useful and helped Wes along the way, but it doesn't really matter. I'm just glad that this may be the first step to bringing the LP truly back in step with their slogan: The Party of Principle. I wish Wes all the best in his journey.
News Coverage in Austin about Wes:
The Austin American-Statesman: Austinite to lead national Libertarian Party
The Daily Texan: Austin engineer chosen to lead Libertarian Party (I'm actually quoted here)
Community Impact: Austin's Benedict starts work as chief of national Libertarian Party