We're back from our second year at FreedomFest, this time in Memphis, TN, an appropriate location for an event headlined as "The Soul of Liberty." I want to share with you some of the highlights of the week, but first a personal story.
In the days leading up to the convention, I had the opportunity to visit the birthplace of Rock-n-Roll, tour the Civil Rights Museum, walk Beale Street, and meet locals who share their love for this city. While taking in the historical and cultural landmarks around me, I was reminded of the oft-forgotten reality that the United States was founded on an ethic of liberty. However far we have strayed from that, however overbearing the state has become, we can walk the streets of America and witness the fruits of this ethic. Unfortunately, we also witness the lack of liberty in certain places. But I'm not disheartened, because as I left the Civil Rights Museum, the last footage I saw was Martin Luther King's famous "I Have a Dream" speech. Rhetorically inspiring in his own right, he derived his principles from the Scriptures as well as the founding documents of the United State. That is why I believe it is incumbent upon the faithful standard-bearers of liberty to keep the flame going so that the light of liberty can reach even the darkest places in America.

Key Highlights of LCI's Week at FreedomFest
This year our team put together an incredibly attractive booth that was faced perfectly to oncoming foot traffic. Those walking by definitely noticed our bright colors, our slogan of "Opposing Empire Since A.D. 33," and our mini podcast "studio" consisting of near-constant interviews each day. We gave out over 100 copies of Faith Seeking Freedom, dozens of copies of Strangers with Candy (some signed by Art Carden himself, who was with us this year), and many koozies and other swag. Oh, and we had a nice little booklet called The Idolatry of Statism: Why Christians Should Oppose Nationalism.
Most importantly, everyone on our team who was at FreedomFest last year reported back that they were far busier in conversations and saw way more foot traffic at our booth than the previous year! For those of you who follow what we do and met us at FreedomFest, we were so grateful for the opportunity to chat with you and meet you in person!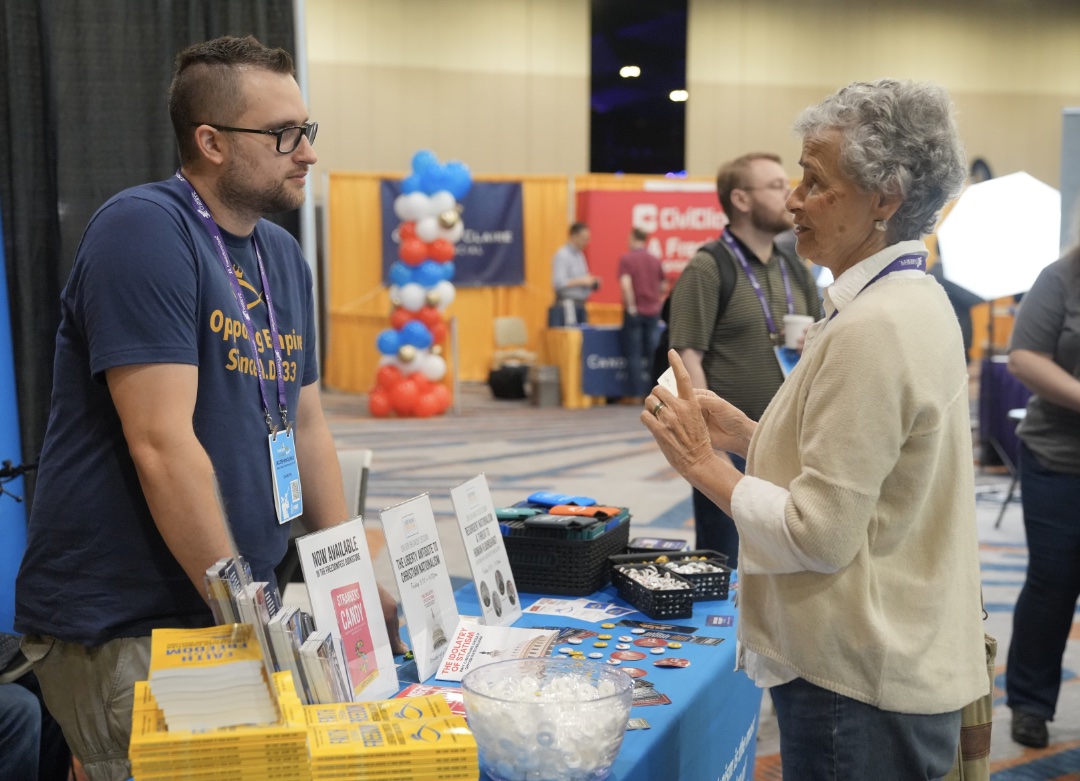 The Main Stage Event at FreedomFest
We went to FreedomFest with a handful of goals, but the biggest one was to make a huge impact on the Main Stage. To do that, we sponsored a discussion panel with some important figures in political discourse, which was moderated by one of the most well-known libertarian journalists of the past few decades, Nick Gillespie.
The panel was titled "Resurging Nationalism: A Threat to Human Flourishing?" and featured National Review's Rich Lowry, George Mason University's Bryan Caplan, and our very own Dr. Norman Horn. For just over 20 minutes, Gillespie led what became a cogent discussion and debate over the merits of nationalism, how much of it is a good thing, the broader Christian take on nationalism, and even the positive and negative aspects of the American Revolution.
When we have video of the event, we'll post it here!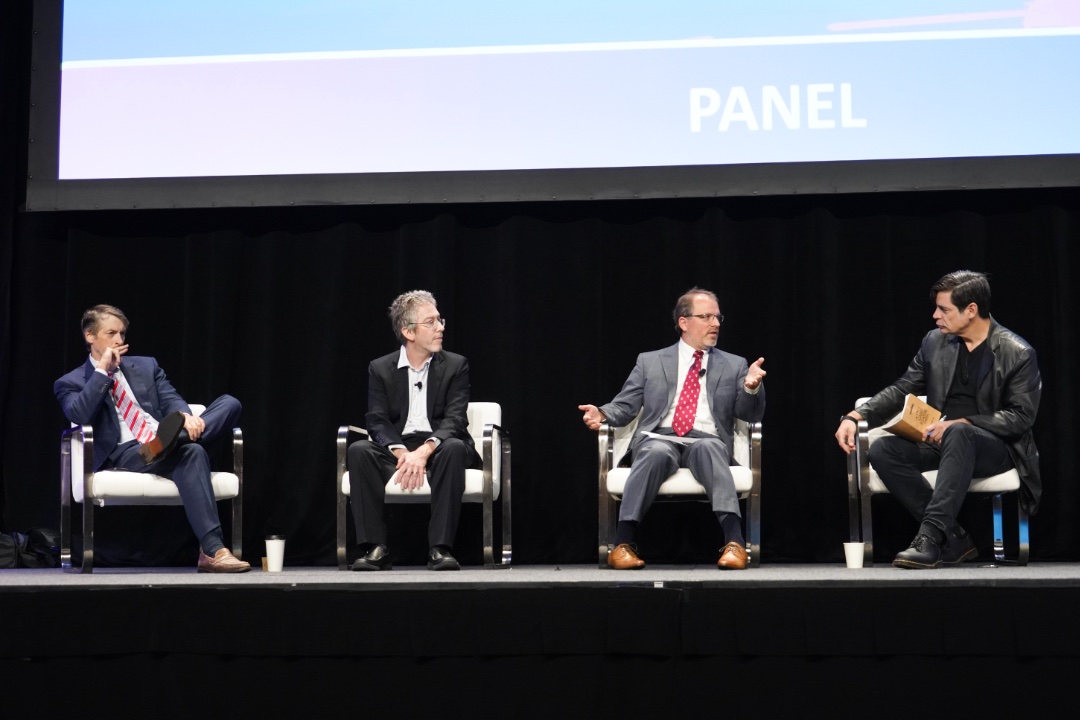 But Wait! There's More!
You would think we'd be super thrilled with a Main Stage event at the largest gathering of free minds in the world, and you would be totally correct! However, we knew that it wouldn't be enough to tackle nationalism, and it was necessary for us to have a breakout session that dealt with the phenomenon of Christian nationalism. We titled our session "The Liberty Antidote to Christian Nationalism," which was moderated by our Biblical Anarchy podcast host Jacob Winograd and paneled by Kerry Baldwin, Dr. Norman Horn, and The Mises Institute's Ryan McMaken, a long-time friend of Norman. Alex Bernardo recorded a video statement ahead of time for us to play during the session as well. Ryan turned his remarks into a Mises.org article late last week as well.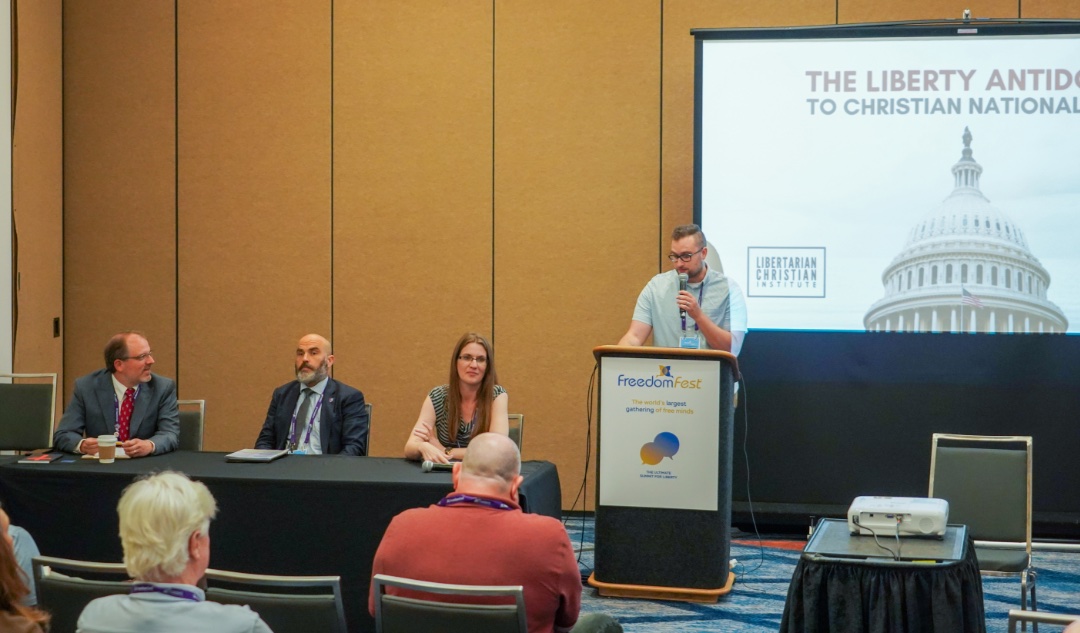 Art Carden Was No Stranger
Art Carden, author of our recently published book, Strangers with Candy, joined us at FreedomFest to talk about and sign his book, as well as participate in a breakout session called "Who's Winning The Battle of Ideas: Adam Smith, Marx or Keynes?" He was joined by some notable economists and key thinkers in the liberty movement.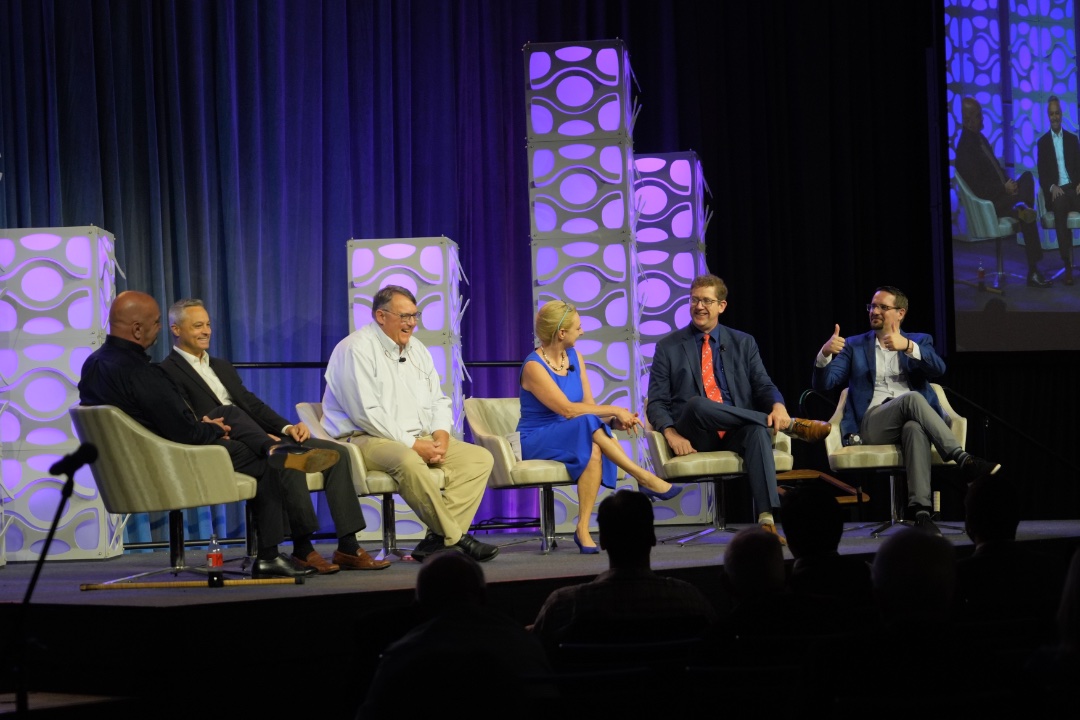 Let's Be Clear: You Made This a Success!
FreedomFest is one of the largest investments we have made in our efforts to make the Christian case for a free society. And this would not be possible without our supporters, both financially and through consumption and sharing of our materials. We are always grateful for those who read, share, and support the work we do to make more Christians embrace the ethics of liberty and the virtues of a free society.
Your support puts us in front of thousands to demonstrate that Christians are an important part of the libertarian movement, and that libertarianism is the most consistent expression of Christian political thought. Through our main stage event, our breakout session, our booth participation, and the 150+ books that went home with people, LCI made a huge impact this year. 
So What Comes Next?
We absolutely intend to participate in FreedomFest in 2024, a presidential election year, which tends to get the most attention drawn to our movement than any other year. To do that, we definitely need the financial support of everyone able and willing to give to our mission. There are a few ways you can join our mission to help make this happen again. First, you can become an LCI Insider by making a $20/month ongoing donation. Insiders get a sneak peek at what LCI has planned in the future, a free monthly ebook, free copy of our physical books (when we publish one!), and discounts on our online store. Second, you can purchase copies of Faith Seeking Freedom or Strangers with Candy on our online store, which helps contribute to the cause. Third, you can pray for us as we manage the organization, decide on and prepare content for publishing, and make critical decisions on how we reach others with the message of liberty. Finally, keep sharing the word. Our mission — and you are a partner in this! — is to equip Christians to promote a free society, and your own action of learning and teaching liberty to others is absolutely crucial as well.