Archive for welfare state
This guest post is by Rev. Donald Ehrke. He is a Libertarian, a former GOP campaign manager, and ordained minister living in Alexandria, Virginia. Many thanks to Donald for his excellent work! For guest post opportunities, please use the LCC Contact Page.
"Beloved, let us love one another, for love is from God, and whoever loves has been born of God and knows God" (1 John 4: 7).
Love is the essential element of a sanctified Christian existence. Scripture repeatedly exhorts believers to practice a generalized love for mankind as evidence of the faith that the Holy Spirit has created inside of them. It may well be impossible to imagine Christian life absent the affection for one's fellow man.
Nevertheless, that which is good can – according to our sinful inclinations – be transformed into evil. Love itself does not escape the predatory nature of sinfulness; love can be twisted into sickness. The discussion of love's occasional conversion from good to evil could be limited to theological dissertations were it not for its cultural and even political consequences.
Christian counselors frequently encounter maladaptive love. In the name of keeping God's command to love, individuals have frequently learned to love at all cost. People love others despite the horrible treatment they receive in return. Desperate husbands, wives, parents, and children anxiously attempt to cure the ills of those they adore. Their smothering affection creates enabling behaviors, disappointment, destruction, and ultimately unhappiness. In the current lexicon, their love has become "codependent."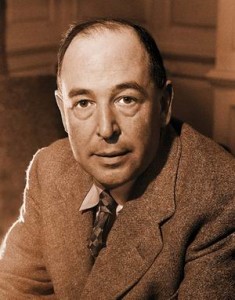 This essay by C.S. Lewis was originally published in The Observer in 1958. It was subsequently printed in the book God In the Dock: Essays on Theology and Ethics, subtitled "Willing Slaves of the Welfare State."
Intro from God in the Dock: From the French Revolution to the outbreak of the First World War in 1914, it was generally assumed that progress in human affairs was not only possible but inevitable. Since then two terrible wars and the discovery of the hydrogen bomb have made men question this confident assumption. The Observer invited five well-known writers to give their answers to the following questions: 'Is man progressing today?' 'Is progress even possible?' This second article in the series is a reply to the opening article by C.P. Snow, 'Man in Society', The Observer (13 July 1958).
Progress means movement in a desired direction, and we do not all desire the same things for our species. In "Possible Worlds" Professor Haldane1 pictured a future in which Man, foreseeing that Earth would soon be uninhabitable, adapted himself for migration to Venus by drastically modifying his physiology and abandoning justice, pity and happiness. The desire here is for mere survival. Now I care far more how humanity lives than how long. Progress, for me, means increasing goodness and happiness of individual lives. For the species, as for each man, mere longevity seems to me a contemptible ideal. Read More→
Ronald Sider is a liberal. Paul Ryan is a conservative. But don't let the labels fool you; they are more alike than you think.
Sider is the founder of Evangelicals for Social Action, a think tank that promotes "peace with justice for the oppressed and marginalized throughout the world" by combining "biblical scholarship with astute policy analysis to further economic wholeness, support multilateral rather than unilateral U.S. foreign policy, promote racial and ecological justice, and generally try to make the world a better place." Sider, who is the professor of Theology, Holistic Ministry and Public Policy at Palmer Theological Seminary, the seminary of Eastern University in Pennsylvania, is the author of more than 20 books, including Rich Christians in an Age of Hunger (InterVarsity Press, 1977), named as one of the 100 most influential books in religion in the 20th century.
Ryan is a Republican member of the U.S. House of Representatives from Wisconsin. First elected to Congress in 1998, he is now the chairman of the House Budget Committee. He was also the 2012 Republican Party nominee for vice president. According to the Washington Post, Ryan voted with the majority of his party 93 percent of the time in the 112th Congress. The American Conservative Union gives him a conservative rating of 84 percent for 2012 (the GOP average was 83.94%), and gives him a lifetime rating of 91.14 percent.
Although it might seem as though Sider and Ryan are poles apart politically, both fully support the welfare state. And their support of the welfare state is typical of liberals and conservatives in general. But before looking at some recent criticisms and comments they made about it, we must first look at the welfare state itself.