Archive for Book Reviews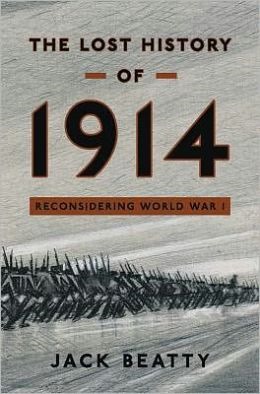 Review of Jack Beatty, The Lost History of 1914: Reconsidering the Year the Great War Began (Walker & Co., 2012), vii + 392 pgs., hardcover, $30.
The 100th anniversary of World War I—the Great War, the War to End All Wars—is next year. A steady stream of new and reissued books on the war has already been flowing for the past couple of years. I have read a few of them, and will probably read a few more. Of those that I have recently read, one stands out for the unique approach it takes to 1914, the year the war began.
The Lost History of 1914 has been out now since early 2012. Many reviews of the book can be found online, although I deliberately did not read any of them once I made up my mind to review the book. I say this because I originally had not planned to do so. Because I review so many books and read so many other books for research purposes, I wanted to try to just sit down and read The Lost History of 1914 without taking notes, highlighting sentences, and writing comments in the margins.
It didn't work. There is so much in the book that illustrates the complete and utter folly of World War I that I felt compelled to write something.
Tags:
ethics
,
history
,
war
,
world war 1