Archive for Blog News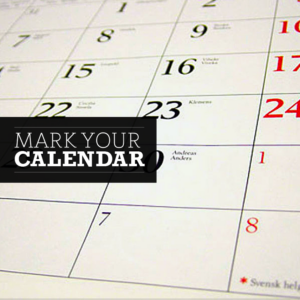 The Christian libertarian movement has grown by leaps and bounds over the past 6 years, and LibertarianChristians.com has been at the forefront of that growth. Even so, all of us Christians libertarians still encounter difficulties organizing and networking to help spread liberty ideas with our fellow Christians. Social networks, such as the Christian libertarian Facebook group, have had some success in bringing Christian libertarians together online, but it is time for us to take the next step forward.
Therefore, I am proud to announce that the first annual Christians for Liberty Conference will be held in early August 2014 in Austin, Texas! We have secured the necessary funding to begin preparations and are now recruiting speakers. The venue reservations are on the way as well. Through this conference, we will fellowship, learn from each other, and equip ourselves to build a freer society with some of the greatest ideas the world has ever seen.
Now I need your help! I have been repeatedly requested over the past three years to host a conference, and I am trusting that you will help make this a reality. The first step for you is very simple: Will you fill out a quick survey about the conference? Your response will help us nail down a final date and estimate how many people will attend. We also are interested in who you would want to see speak at the conference. Plus, we would love to email you specific updates about the event (and nothing more) when they become available.
Right now, we are planning on either August 1-3 or August 8-10, 2014. So mark your calendar and get ready! This survey will be open for no more than ten days, so please help us out by clicking here to take the survey as soon as you can. In fact, please take the survey even if you are not 100% sure about your availability but still want to attend. The more information we have, the better.
You may be wondering about the cost of the conference, but let me assure you that registration fees will be eminently affordable and will primarily help cover food and venue costs. College students will also have scholarship opportunities available to them. Just focus on getting to Austin and prepping for a great weekend of learning.
I hope that you are as excited as I am about this conference and the future of the Christian libertarian movement. This promises to be a new beginning for all of us as we seek to engage the church and the broader world with big ideas and loving hearts. I look forward to seeing you in Austin this August!
What? You're at the end of this blog post and you haven't clicked the survey link yet? Well then, click here and take the survey now!